Cherry Edge Grain Chopping Block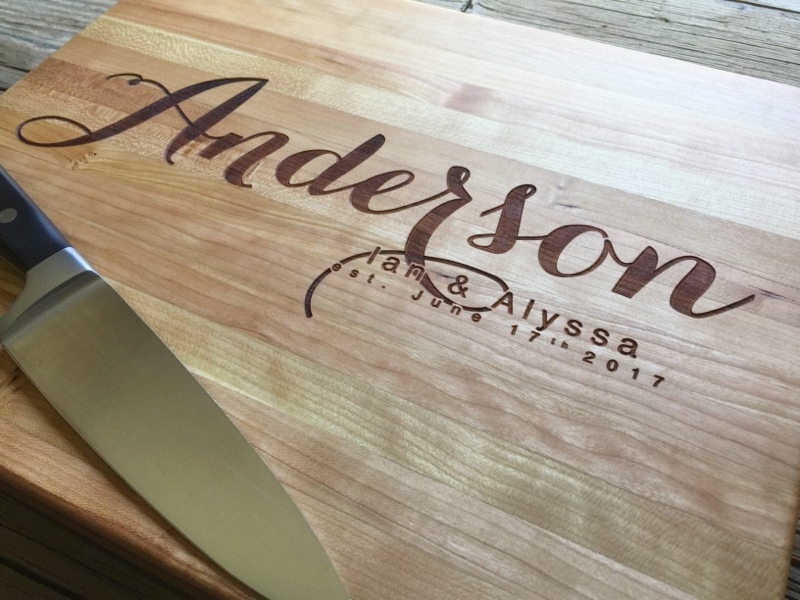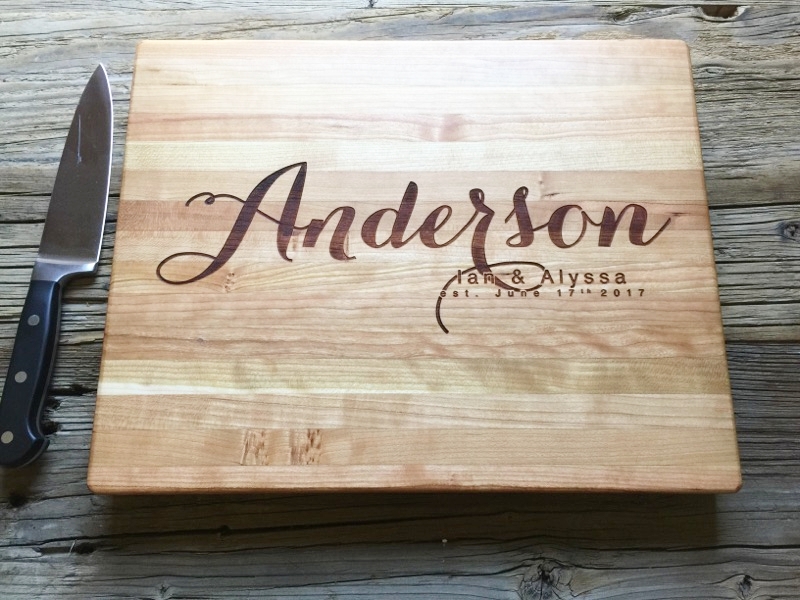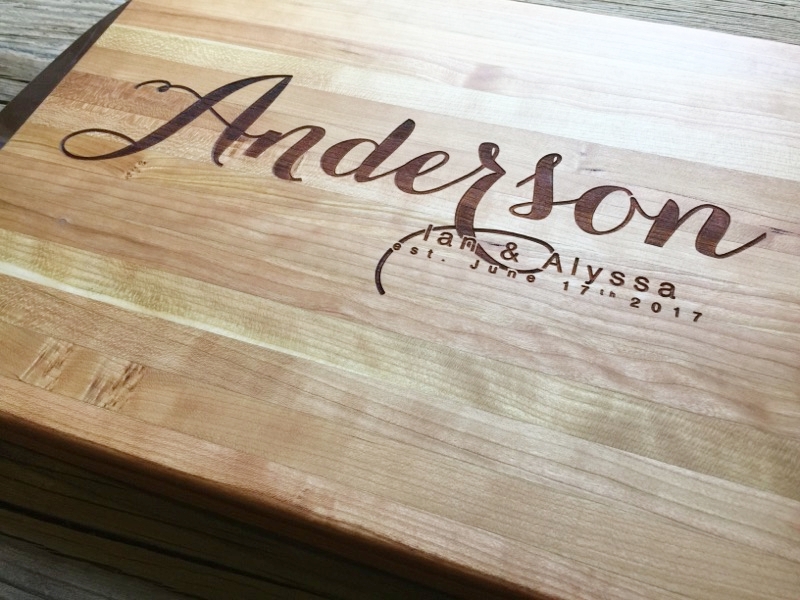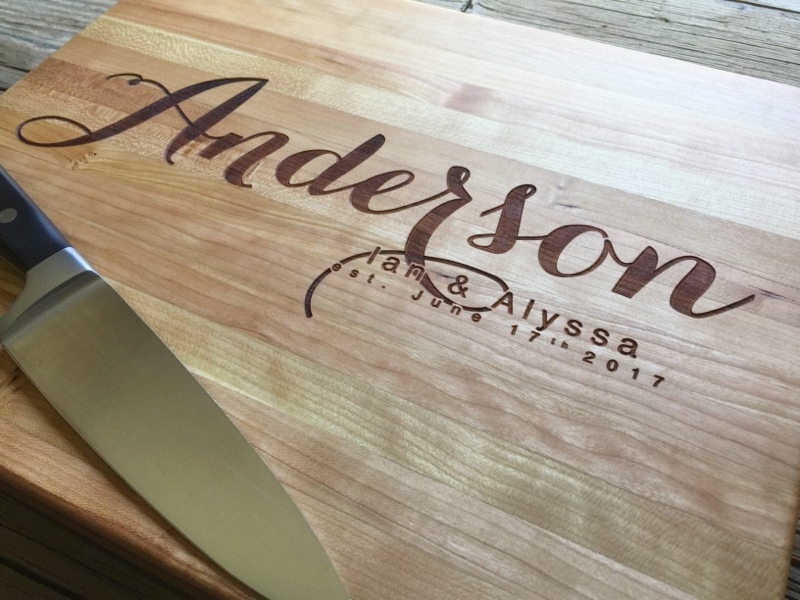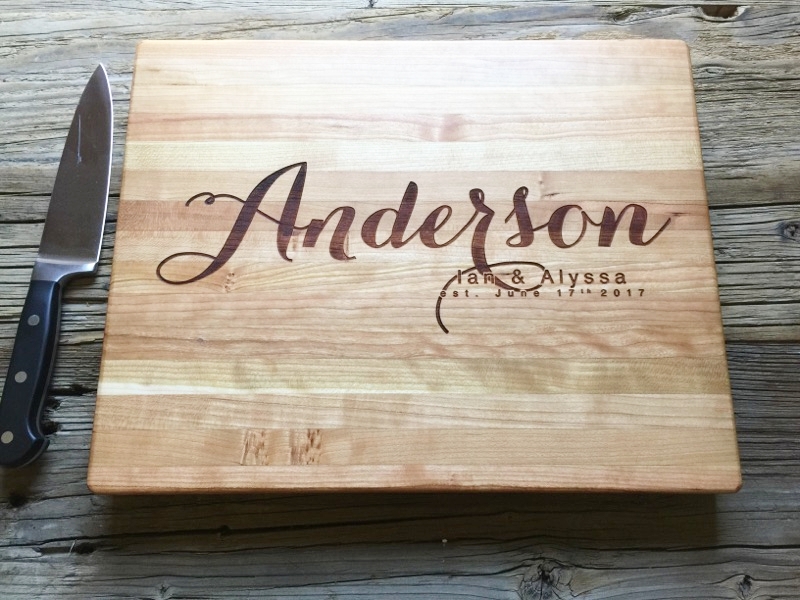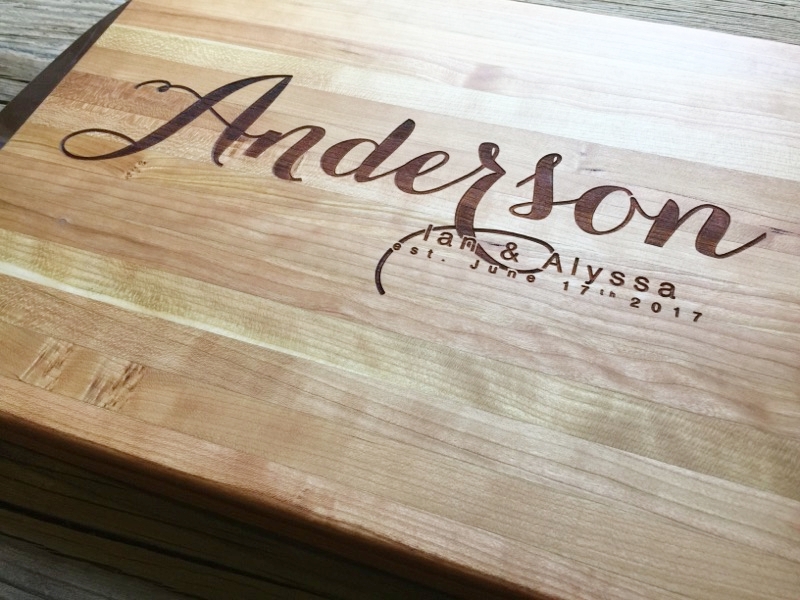 Cherry Edge Grain Chopping Block
These high quality chopping blocks come in a beautiful block style with a mixture of richly colored natural woods. Our chopping blocks are truly unique, with natural variations in the wood grain ensuring that your piece is the only one of its kind.
Cherry wood boards and blocks are made from American Cherry trees. We don't stain our cherry wood. The wood will darken over time with proper care. Cherry offers a lighter weight board to hold, and a great contrast when engraved.
How to Order:
Select the size and options. If no option is wanted, select "standard-no option"
Add to Cart
Provide details in the form provided.
If you would like a different design, select one from our Design Gallery, and add that design to your cart.
Have your own custom image engraved HERE.